Stopping by the island on a cruise? Discover family activities, underwater adventures, beautiful beaches, tours, and other fun things to do in Cozumel.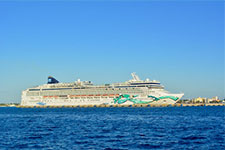 Cozumel is one the most popular stops for Caribbean cruises. Learn how to make the most of your day on our island, including family activities, underwater adventures, and beach fun in the sun.
Your Cruise Ship Day in Cozumel: Carpe Diem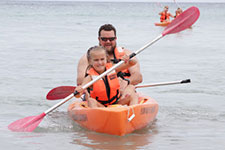 Will you be visiting Cozumel soon on a cruise ship? Spending a day on our spectacular island may turn out to be the highlight of your trip. Plan ahead and enjoy every minute of your time at this epic vacation destination.
Tips for Cozumel with Kids
If you're disembarking your boat with kids in tow, be sure to double-check that you have all the essentials: cruise ID cards for everyone, sunblock, life vests, and anything else you need for a day of fun in the sun. Families should take advantage of the myriad things to do in Cozumel during the day; if you just get off the ship and walk around aimlessly, you might end up disappointed.
Family Activities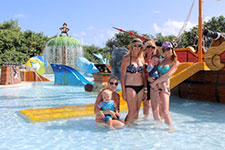 Treat your kids to an exciting day of play at our beautiful beach and water park. We offer 20 free attractions that are included in the cost of your day pass, including a special water park area for kids and toddlers. You can also book one of our sightseeing, snorkeling, or culinary tours.
Beach Day at Playa Mia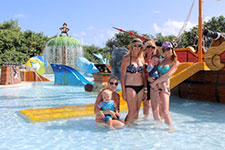 Whether you're traveling as a family, couple, or with a group of friends, planning a beach day at Playa Mia is always a good idea. We provide everything you need for an unforgettable day, from the tallest water slides on the island to an international buffet. And our beaches are some of the best in the world. Want to know more? Please contact us today. www.playamia.com